Conquering The Rise of Plastic Waste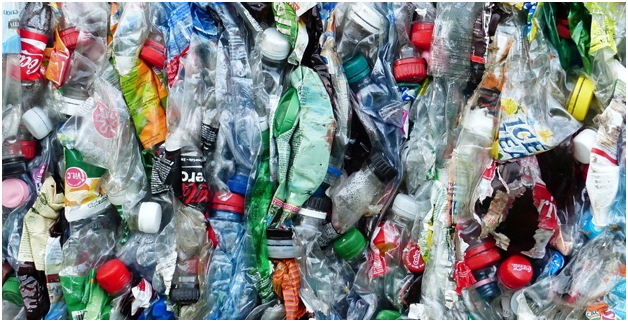 A recent report conducted by the WWF has predicted that the UK will generate 6.3 million tonnes of plastics waste in the next 12 years. Warnings have been issued that improvements in recycling rates will struggle to significantly outpace the rising plastic waste levels if action is not taken.
Britain is currently the fifth highest consumer of single-use plastic products in the EU and the second biggest user per person. This includes the use of straws, takeaway cups and food packaging.
It can be said that the 'war on plastic' is yet to make an impact on the projected waste levels, according to research from the report. The WWF also highlighted that based on current trends, the UK's plastic waste could increase by up to 20% in the lead up to 2030.
The organisation is calling on the government to introduce laws in order to help lower waste produced by the UK, as without significant intervention the country could be put in a critical situation. One of the ideas is to bring in a 'latte levy' charge on disposable coffee cups. Other ideas include a scheme for a deposit return scheme for plastic drink bottles.
It is even suggests that when new EU packaging and packaging waste directive is taken into account, the amount of single use plastic recycled will rise to just 8%, up from 29% taking the total to 37%.
A huge 67% of the UK's plastic waste comes from packaging - this is a far higher statistic from the rest of the EU. Therefore, the UK has a bigger challenge when dealing with packaging waste issues and more innovative ideas need to be brought to the table to help combat this.
The CEO of WWF stated 'The amount of plastic which the UK is throwing away is set to rocket by over a million tonnes by 2030 - that's the equivalent of 87,000 more double decker buses worth of plastic waste each year. We must act now - banning avoidable single use plastic by 2025 - and introducing incentives to help people and businesses make the right choices to reduce, reuse and recycle.'
The government has set a target to ban plastic waste when it can be avoided by 2042. This is part of a new 25 year environment plan. This move has triggered an influx of new plastic reduction pledges from the leading retail and food giants.
Pledges to reduce each individual's environmental impact through one change to their daily life has been called for, even using a reusable coffee cup will significantly help the environment more than it is realised.
Green Recruitment Solutions partner with corporations that are committed to make the world a better place. To deliver change, our clients recruit premium professionals of the highest calibre. If you are an employer seeking a quality focused recruitment partner, specialising within the 'green and clean-tech' industries, Green Recruitment Solutions are at your service. Similarly, if you are a green sector professional, seeking a new challenge, we will be happy to hear from you.
To discuss your requirements, please contact Irfan Lohiya ilohiya@greenrs.co.uk or call +44 121 285 6070.