The Impact of Coronavirus on the Recruitment Sector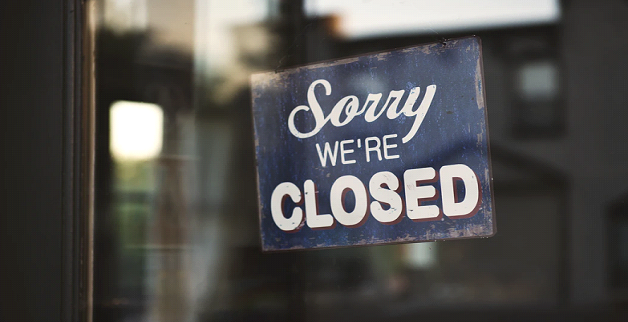 The recent widespread outbreak of Coronavirus (COVID-19) has had an unprecedented impact on life across the world. At the time of writing, there are over 153,000 confirmed cases in the UK alone with over 20,700 deaths. Life has come to a standstill for many and halted operations to a degree most of us have never seen in our lifetime. Hardest hit economically, are arguably small businesses and their employees, with a large proportion having to go under the government stated furlough scheme. Health professionals and industry experts have predicted it could take months, if not years for the global economy to recover. In this article we're taking a step back and presenting the ways in which businesses have been impacted by this virus, and how preventative measures can be taken to minimise further loss for organisations.
The travel sector
Airports, train stations and bus stations were among the first places to implement preventative measures, eventually resulting in the complete closure of most. The World Travel and Tourism Council has projected a global loss of 75 million jobs and $2.1 trillion in revenue, if the pandemic cannot be slowed down. Even the longstanding airline, British Airways has had to suspend 36,000 jobs. Companies and consultancies recruiting within the travel sector have also been hit hard. With the freezing of jobs spread across all organisational levels, business-as-usual appointments to ground and operational staff have become increasingly difficult, not to mention the almost impossible task of recruiting senior management at this time. Flybe, an already struggling airline blamed Coronavirus for its collapse in March this year. Hotels, tourism providers and cruises make up the remainder of affected businesses within this sector. The IATA has warned that by the close of the year, job loss and overall costs to the global aviation industry could surpass $113bn.
Changes to workforce practise
With the closure of schools, public transport, entertainment venues and event spaces, nations across the world have been left looking reminiscent of ghost towns depicted throughout pop culture. It's not surprising to see countries across Asia and Europe taking such a drastic stance, with the UK following suit a few weeks ago in hope of preventing infection. The virus has already had an unprecedented impact on business as a whole, with employers being forced to think outside the box to manage the crisis. Prior to the government stated lockdown, we saw a surge in remote working - which was further increased when self-isolation kicked in. Unless it's absolutely essential businesses across the world have reduced travel, and encouraged flexibility of work. HSBC for example have brought in split teams to prevent a situation where an entire department could be incapacitated, which is a model most industries have been implementing.
Digital tools to the rescue
The nature of recruitment necessitates face-to-face contact on a regular basis, which all businesses have seen a reduction in due to public health orders. Research conducted by WaveTrackR revealed that there was a 19% dip in job applications when comparing January 2019 to January 2020. February saw an even greater decrease of 47%, from the high of 2019 to the low of 2020. Due to the economic uncertainty, we can deduce that this is because candidates are either reluctant to leave their current employers or they're having concerns of abiding with the current recruitment process.
The latter is easier for recruiters to address. In a bid to minimise face-to-face contact and HR processes, businesses have turned to online tools of communication. Video conferencing tools such as Skype and Zoom have boomed over recent weeks, allowing organisations to meet 'candidates' much easier. Businesses must find innovative ways to keep the ball rolling and withstand the pandemic. Ultimately, it's the recruiters that are able to adapt and weather the Coronavirus storm that will survive when the situation eases.
If you're seeking innovative ways to improve your recruitment process, or are simply in need of advice from trusted professionals during this time, get in touch with Irfan Lohiya today for a confidential discussion:
t. 0121 285 6070
m. 07580 170 406
e. ilohiya@greenrs.co.uk
w. greenrs.co.uk